When we are able to open our doors again. The salon will be following strict government guidelines. FULL PPE will be worn throughout treatments and some treatments adapted to make it as safe as possible for everyone.
Before you appointment please review our COVID policy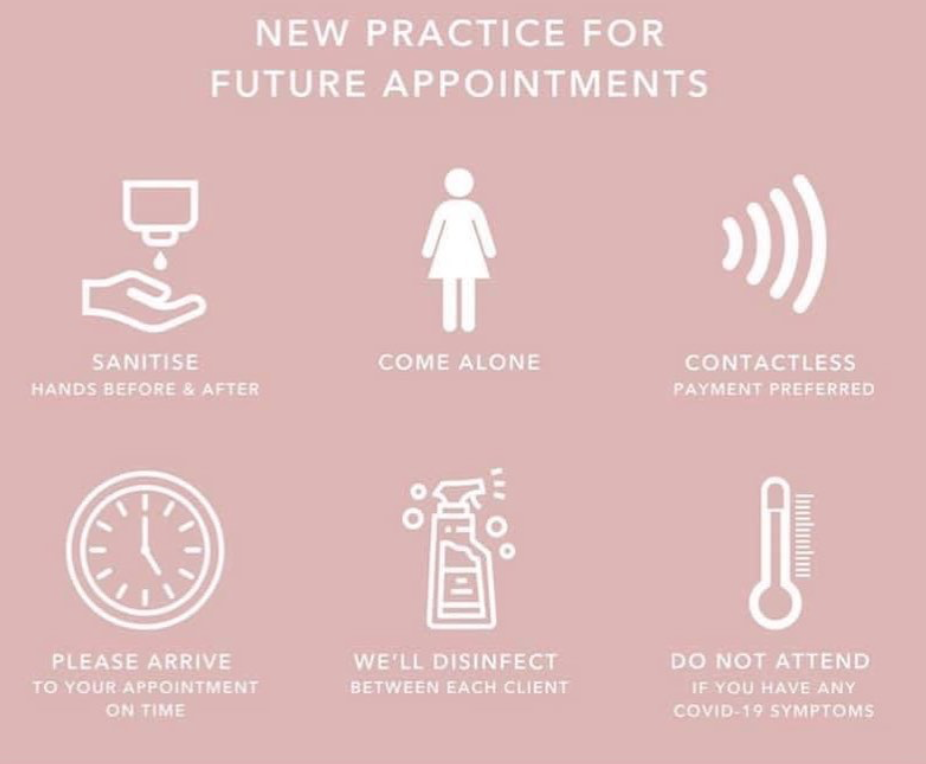 ---
Coming soon!!
February 2021 we will be launching the Germaine De Capuccini 'Dermatech Pen' and clinical peels !
Micro-needling Skin Applicator  
The professional solution for reducing the passing of time
Dermatech Pen is an innovative therapy without surgery for erasing the signs that the passing of time has left on our face without altering its expression, with hardly any discomfort.
Rejuvenate your face in a natural way with the latest generation micro-puncture. An exclusive therapy that is personalisable and effective for stimulating the rejuvenation of the skin.
Dermatech Pen is capable of reversing the effects of the passing of time in all its range: Global Anti-Ageing; Firmness and Density; Skin Regeneration; Fading of Wrinkles; Revitalisation and Healthier Appearance; Tone Homogeneity; improvement of the skin's texture (minimises the size of the pore).
How does Dermatech Pen work?
This technique is based on the skin's capacity to self-regenerate naturally. The Germaine de Capuccini experts have developed a unique and exclusive therapy, painless, effective and safe.
The micro-punctures produce an inflammatory reaction that activates the liberation of growth factors and stimulates the multiplication of the fibroblasts on the dermis. As a consequence an increase is produced in the production of elastin, collagen I, II, III and IV and glucosaminoglicans that generates an improvement in the quality and texture of the skin.
A therapy that combined with the most advanced cosmetics achieves incredibly natural rejuvenating results visible from the first session.
---
AOX SYSTEM (Bionic+Ferulic)
NEW GENERATION ANTI-AGING PEEL
Discover a new skin.
O Defects. O Imperfections.
An innovative and exclusive approach to dermatological peel that concentrates maximum antioxidising and renewing effectiveness while ensuring optimal tolerance and safety for the skin. No irritation, no time of inactivity.
Chemical peels are essential when talking about beauty, and have become one of the most demanded non-invasive dermo cosmetic procedures.
CLINICAL PEEL AOX SYSTEM (BIONIC + FERULIC) achieves skin beauty results since the first session. In a few sessions the skin looks completely new, regenerated.
High tolerance peel, for all skin types.
Recommended for use all year round, even in summer
Recommended for
Photo-damaged skins.
Skin with wrinkles, expression lines and flaccidity.
Melasma, irregular pigmentation.
Lifeless, matt, dull skin.
Skin with scars, acneic marks.
Very dry skin.
Sensitive skin due to its safety profile and because it treats micro-circulation alterations, with telangiectasias or small veins.
Results
Prevents and treats all consequences of photodamage.
Eliminates fine wrinkles.
Improves deep wrinkles.
Improves skin texture and roughness.
Eliminates imperfections.
Clarifies darkspots and balances tone.
Provides luminosity.
Improves suppleness and firmness.
Improves the aspect of scars.
Deeply hydrates.
---
Updated 

Privacy

 

Policy

 
We wanted to let you know that we've updated our Privacy Policy in line with new data protection laws, which come into effect on 25 May 2018. 
We take our data privacy responsibilities very seriously at Beauty Boutique, and we want you to understand and feel confident about how we collect, store and handle your personal data.
If you would like to find out more email us info@beautyboutiqueswindon.co.uk
---
Wiltshire Business Awards 2018
We had  a fabulous night at the Wiltshire Business Awards.  Sadly we came home empty handed but it was an honour and privilege to be sat in a room with so many inspirational, successful people with amazing stories. Hard work pays off!! Passion and determination is all you need.

---
English Hair & Beauty Awards 2018
We had an absolutely fabulous night celebrating our achievements with other amazing industry professionals last night. Unfortunately we didn't win our category, being up against 10 other successful salons for 'Salon of the year' (South West) we knew it was going to be tough! Congratulations to all the nominees and winners of the night! Everyone works so hard to get to this point and it's a great way to celebrate our success and mingle with other professionals.
---
Nominated Awards…

Read more: Swindon Advertiser article!
Other 2017 nominations include 'Beauty Salon of the Year' in the English Aesthetic & Beauty awards, recognising the success with CACI Non Surgical Facelift.

Alongside this we were awarded the title of 2017 'Beauty Salon of the Year' by LUX Global Excellence Awards!
---
CACI SYNERGY – The only Salon in Swindon to offer this advanced treatment!
Anyone who wishes to achieve effective and long lasting facial results without invasive procedures and address specific concerns such as muscle toning, reduction of fine lines, regenerating (stimulation of collagen and elastin), rejuvenating, pigmentation, scarring, and acne.
The CACI treatments can be performed as a one off for a boost for a special occasion but for long lasting and optimum results I recommend a course of 10 treatments (2 x per week) then maintained on a monthly basis.
With so much to offer I will always provide a consultation beforehand and recommend a treatment programme to suit your individual needs.